The Coronation of
King Charles III and Queen Camilla
Saturday 6 May 2023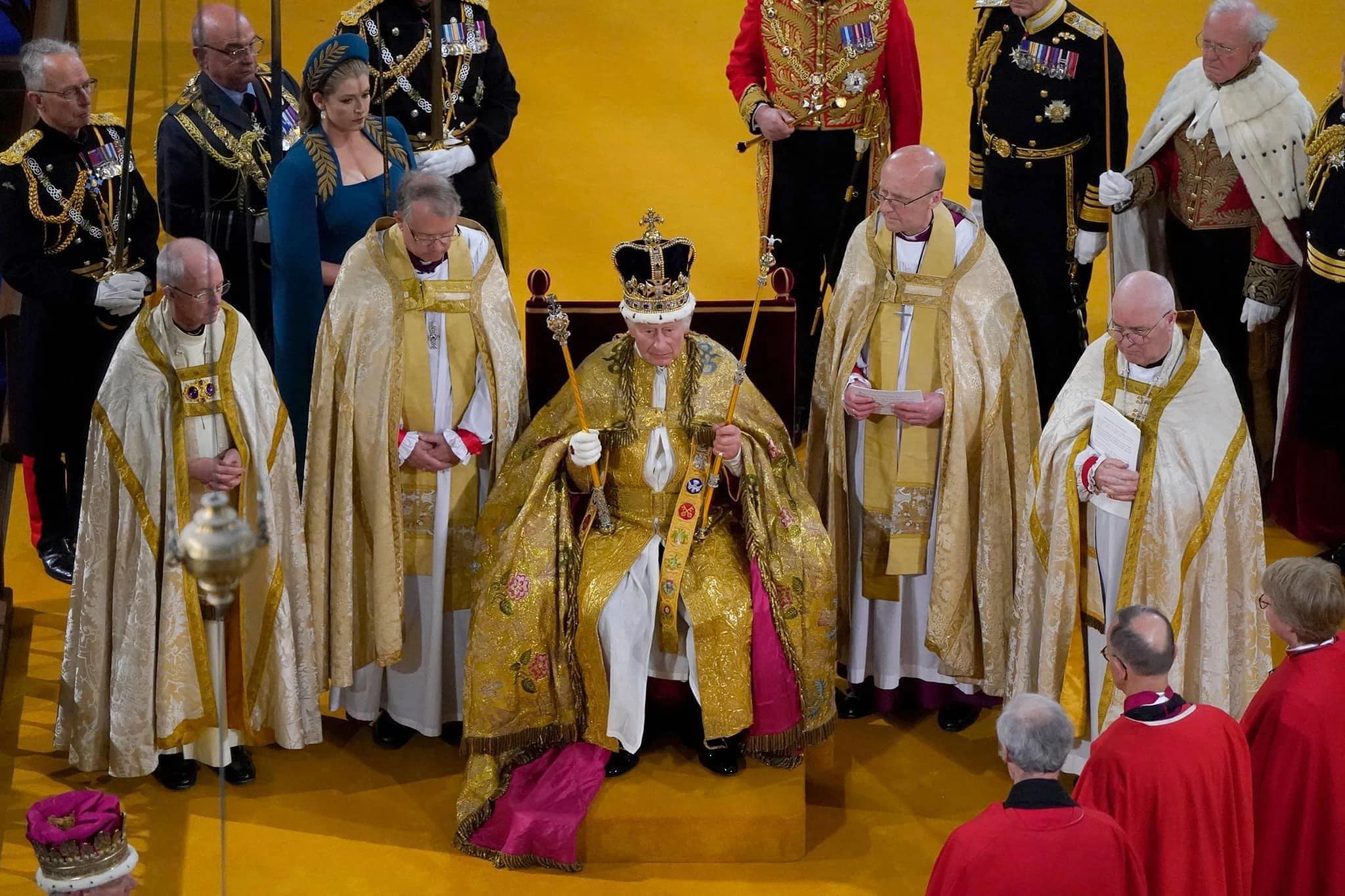 The Coronation of King Charles III and Queen Camilla took place at Westminster Abbey on Saturday 6 May 2023. The Order of Service was considerably revised from the previous coronation with changes to the prayers and ceremonial, as well as the addition of some new elements. The revision can be considered a new recension of the rite.
An Order of Service was published online on Saturday 29 April by the Archbishop of Canterbury and the Church of England in two forms: with and without a commentary. On the day of the Coronation a slightly revised version was published by Westminster Abbey in the form used at the service.
These three forms are archived here:
Coronation music
Westminster Abbey also published the music for the setting, within the entrance anthem "I was glad", for the acclamation of the king and queen by the Scholars of Westminster School, the Vivats. This music is archived at:
Settings of the anthem and Vivats for the coronations of 1902, 1911, 1937 and 1953 can be found on the Coronation Music page.
---
Simon Kershaw
May 2023
---
back to Coronation page.
---
---